6392065 Warrant Officer Cl 1 (RSM)
169609 Captain (QM)
1st Battalion Royal Sussex Regiment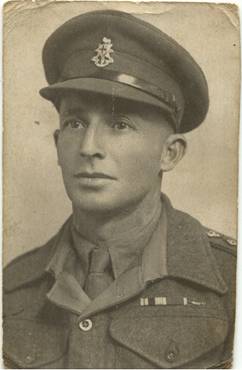 Born 15th May 1902. Greenfield Road, Eastbourne, Sussex.

Died 27th December 1960. Aldershot Hants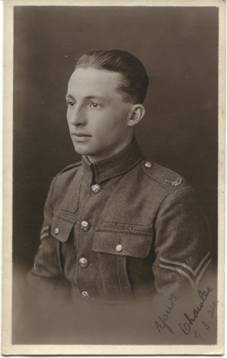 Charles Henry Pocock was baptized on 10th August 1902 and Confirmed on 24th March 1915 at Polegate, Sussex.
He enlisted at the age of 17 years into the Royal Sussex Regiment on the 23rd June 1919.
He saw service in Home, BAOR stations; Cologne (1920) Silesia (1920), Dover and Northern Ireland (1922), Bordon and Devonport until 19th September 1937.
At the age of 24 years, while based with the 1st Battalion at Quebec Barracks, Bordon he married Kathleen Agnes Smith at the Register Office in Farnham, Surrey on the 2nd April 1927. They had two sons Derek Charles and Rodney Francis born 1929 and 1931 respectively, both of who enlisted in the Army and attained warrant rank.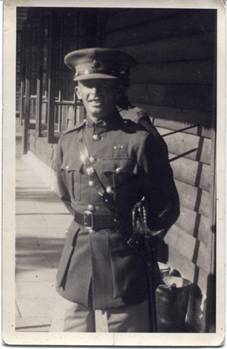 He was promoted WO Class 1 on the 20th June 1937, and on the 20th September 1937 joined the 1st Battalion as Regimental Sergeant Major at Ismailia, Egypt, where the Battalion remained until the outbreak of World War 2.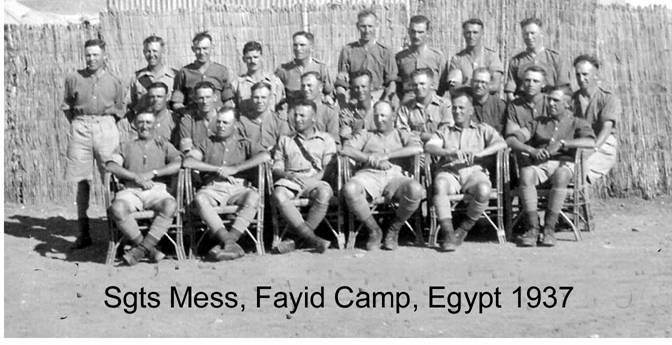 | | | | | | | | | | |
| --- | --- | --- | --- | --- | --- | --- | --- | --- | --- |
| Back row | Tommy Lyons | Chocolate Fry | Frankie Fenner | Taffy Evans | Charlie Agate | Pim Wyard | Norman Bates | Gibbo | Bill Lyons |
| Centre row | Spud Marshall | Houch Hollocombe | G Ball | Busty Ford | Chalky White | Plugger Day | Drummy Day | Bert Dorey | |
| Front row | | Freddie Rose | Bert Tobutt | Charles | Alf Orton | Pops Papworth | Bert Wood | | |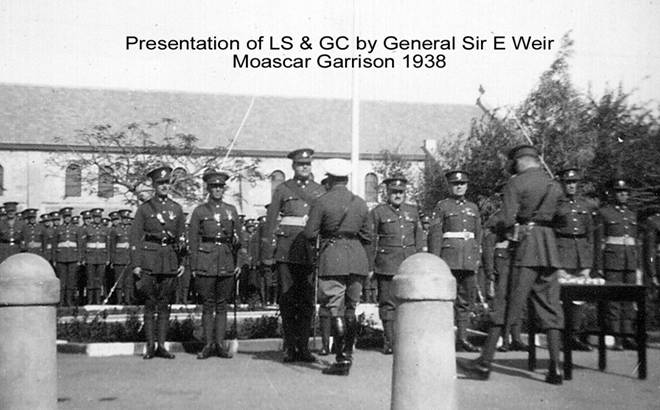 On the 24th July 1940 he was appointed to an Emergency Commission in the rank of Lieutenant (Quarter-Master). He saw service with the Battalion, firstly in the Western Egyptian Desert and Cyrenaica during the later part of 1940, then in 1941 the Eritrea campaign, returning to Cyrenaica in August 1941.
On The 1st February 1942 the Italian Army captured him. He was interned in camps at Capua Campi 66, Padula Campi 35 and Bologna Campi 19.
On 9th September 1943 the Italian Armistice was signed, the POWs were handed over to the German Army. He was transported by train to Germany and interned in camps in Moosburg Stalag VIIa, Fort Bismarck Stalag Vc, near Strasbourg and Weinsburg Oflag Va and a second time in Moosburg where American Forces eventually liberated him in the week of April 29th 1945. A total of 3 years 3 months.
During the conflict in North Africa his name was published in the London Gazette on 1st April 1941 and 15th December 1942 as being mentioned in a Despatch for distinguished service. He was awarded the 1939-1945 Star, the Africa Star, the Defence Medal, the 1939-1945 War Medal and the Long Service and Good Conduct Medal.
After the war he served in Malta and Italy. He retired from the Army in 1948 in the rank of Captain Quarter-Master, when he retired became a Clerical Officer in the Civil Service serving with the Royal Engineers at Lands Yard and later at CEPO Aldershot until he died on the 27th December 1960 aged 58.
We are greatly indebted to Rodney Pocock for providing the above information, together with Charley Pocock's War (© Rodney Pocock), which make fascinating reading.