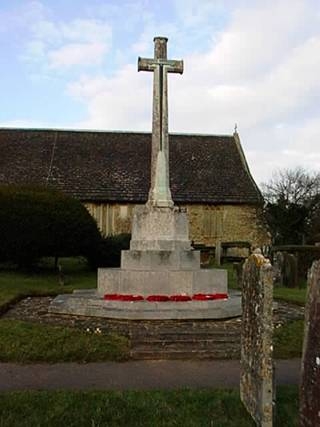 Name
Rank & Number
Battalion
Age
Died
Grave Ref
Cemetery
Notes

WWI

Frank BATES
Pte T/2020
4th Bn.
21
31/01/1915 at home
11 (W)323
CUCKFIELD CEMETERY

Son of William and Sarah E. Bates, of Ockenden Lane, Cuckfield.
Born Cuckfield
Enlisted Horsham

George Ernest BENNETT
Pte T/1690
20
19/03/1915
10 (W).299
CUCKFIELD CEMETERY

Son of Alfred and Ann Bennett.

George Henry BENNETT
Pte TF/1690
4th Bn.
23/03/15 at home
CUCKFIELD CEMETERY

Born Cuckfield
Enlisted Bolney

Harry ETHERTON
Pte 6940
Secondary Regiment – Labour Corps
Secondary Unit Text – transf. to (499177) 409th Coy.
46
30/06/1918
10 (W). 296.
CUCKFIELD CEMETERY

Husband of P. A. Etherton, of 1, Jubilee Cottage, Broad St., Cuckfield.

W C HAYLOR
Pte 20628
25/12/1915
11 (S). 16.
CUCKFIELD CEMETERY

Husband of Florence Haylor, of 8, Highlands Cuckfield

James MATTHEWS
L/Cpl G/3587
9th Bn.
20
07/03/1915 at home
H. 8.
CUCKFIELD CEMETERY

Son of James and Elizabeth Matthews, of The Martins Nest, Blo' Norton, Banks, Diss, Norfolk.
Born Cuckfield
Enlisted Haywards Heath

WWII

Thomes John JEFFERY
Volunteer
13th Sussex (Haywards Heath) Bn. Home Guard
37
02/09/1940
Plot 2.SE. Grave 74.
CUCKFIELD CEMETERY

Son of Thomas John and Alice Maria Jeffery; husband of Beatrice Rose Jeffery, of Cuckfield.

Ronald Sydney UPTON
Pte 6400922
6th Bn
20
09/02/1941
Plot 6.SE. Grave 362.
CUCKFIELD CEMETERY

Son of Sydney Clifford Upton and Daisy Florence Upton, of Cuckfield.