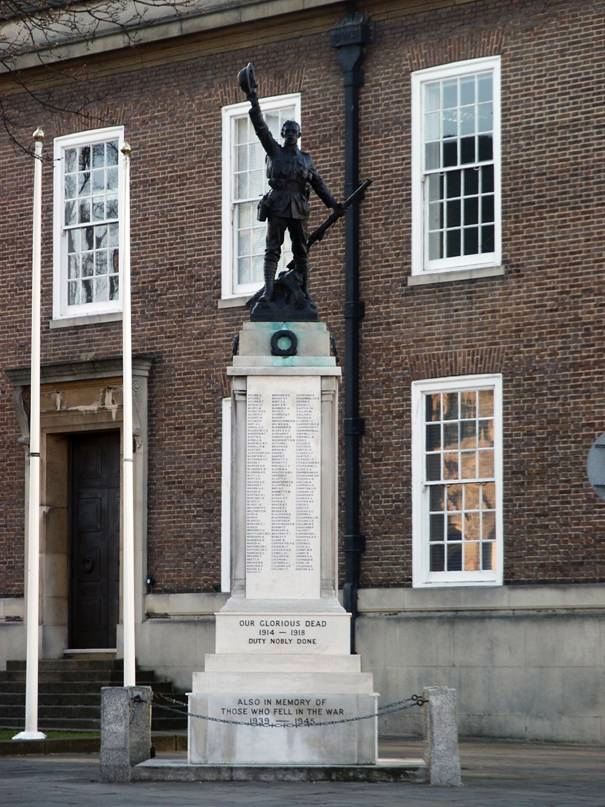 Worthing Municipal War Memorial stands outside the Town Hall at the junctions of Chapel Road and Stoke Abbott Road. Originally intended to commemorate those who died in the Great War, the names of dead of WWII and subsequent conflicts have been added to the lower panels.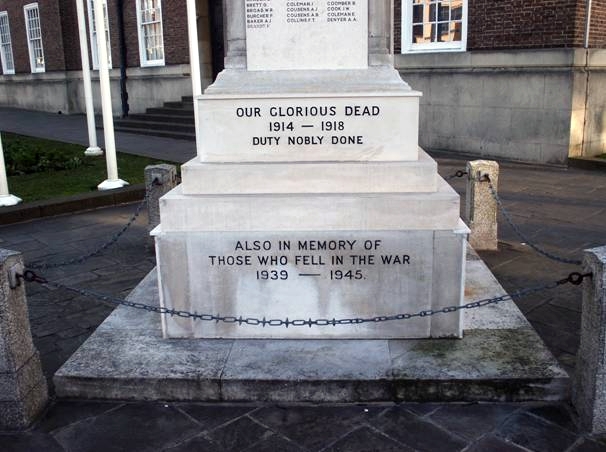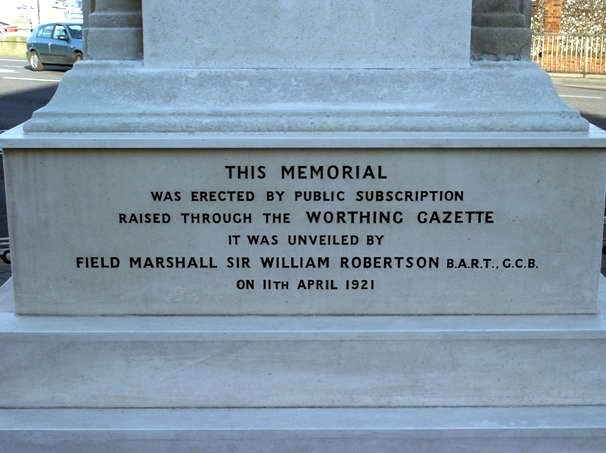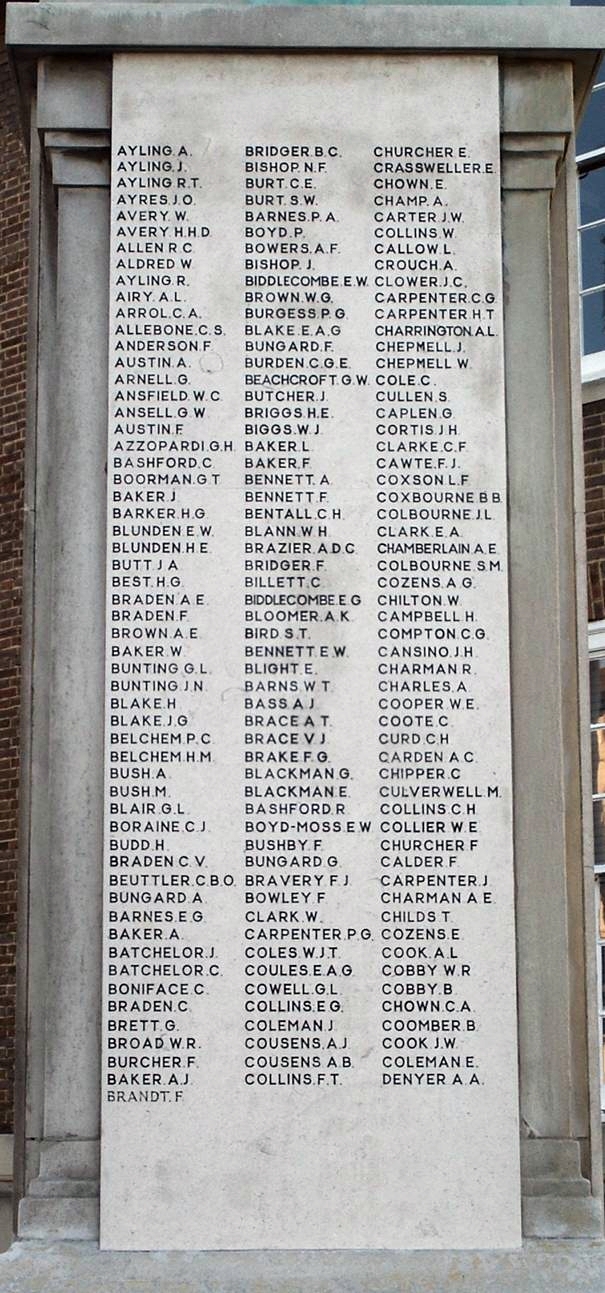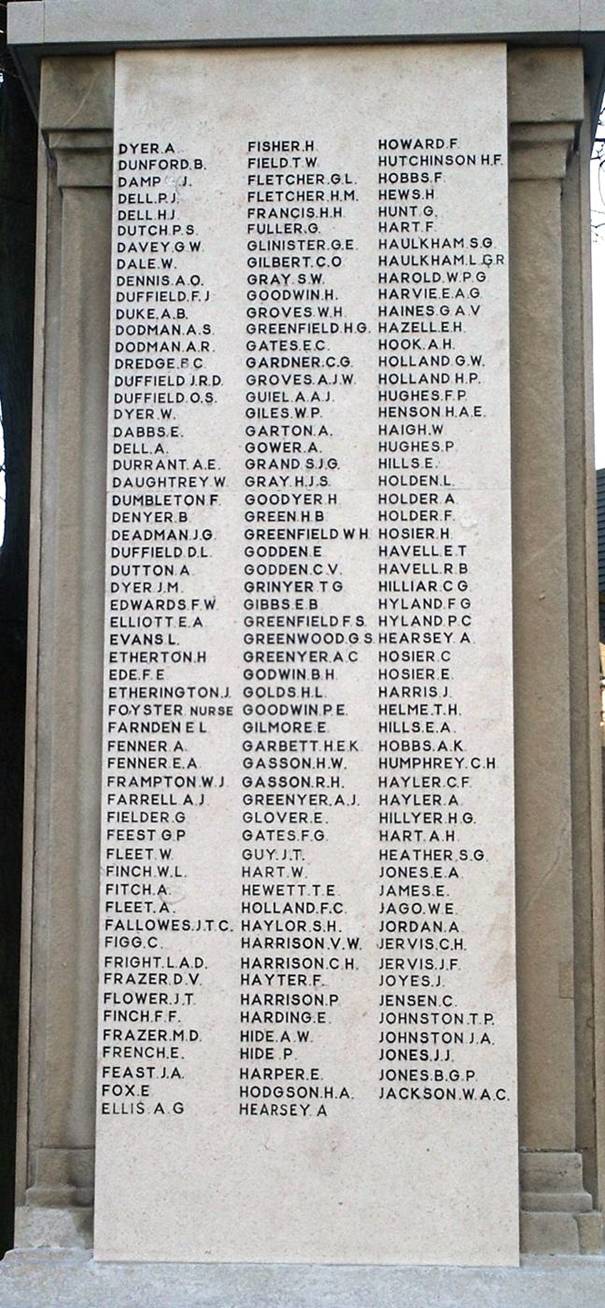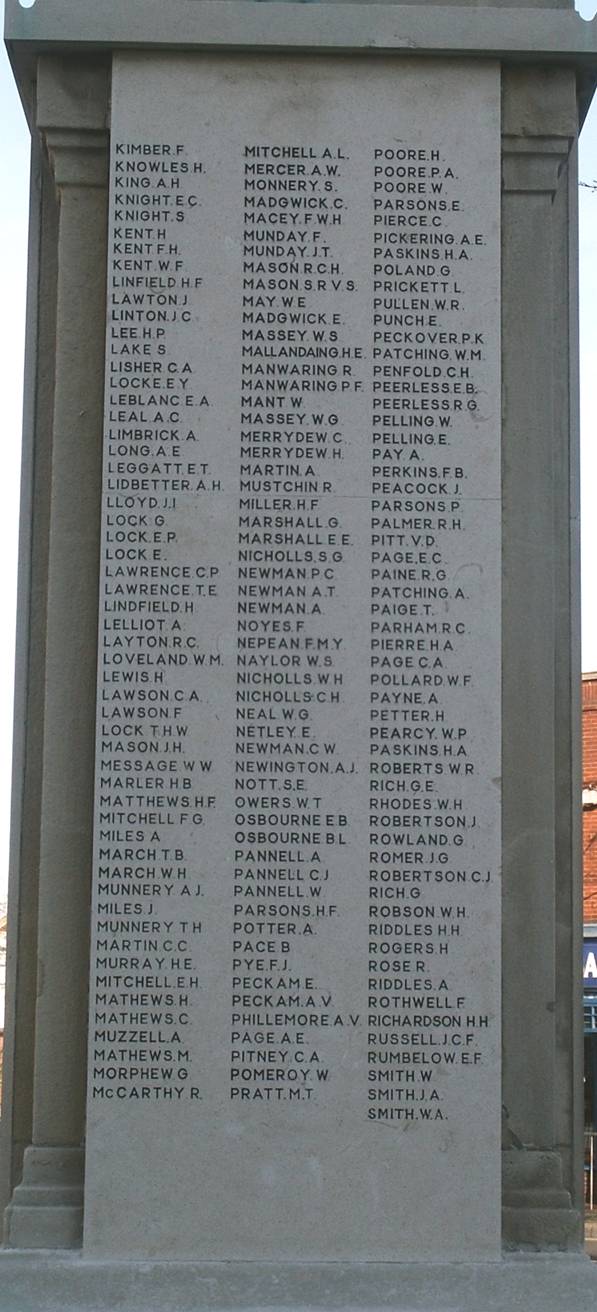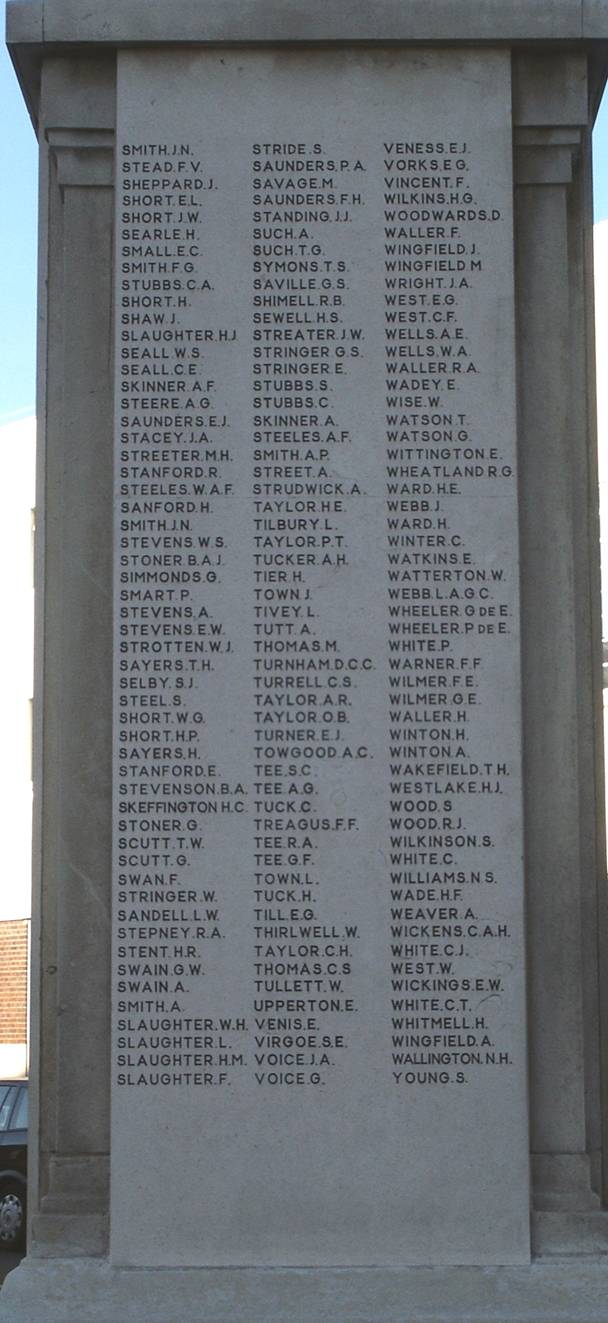 The base level commemorates those who died in WWII.



The mid tier now bears the names of those who died in other conflicts.