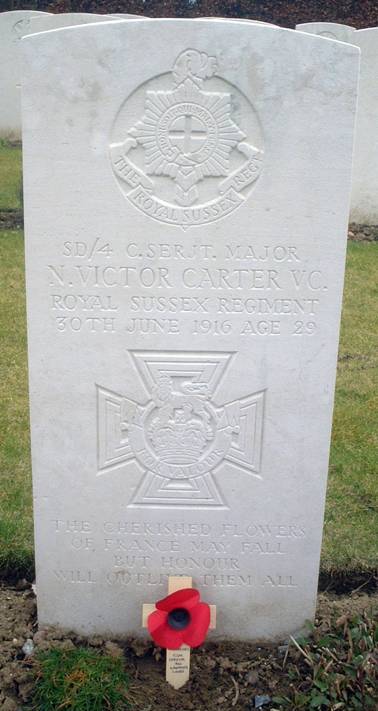 [ London Gazette, 9 September 1916 ], Boar's Head, Richebourg l'Avoué, France, 30 June 1916, Company Sergeant-Major Nelson Victor Carter, 4th Company, 12th Bn., Royal Sussex Regiment.
"For most conspicuous bravery. During an Attack he was in command of the fourth wave of the assault. Under intense shell and machine gun fire he penetrated, with a few men, into the enemy's second line and inflicted heavy casualties with bombs. When forced to retire to the enemy's first line, he captured a machine gun and shot the gunner with his revolver. Finally, after carrying several wounded men into safety, he was himself mortally wounded and died in a few minutes. His conduct throughout the day was magnificent."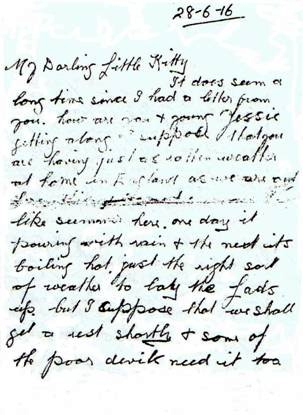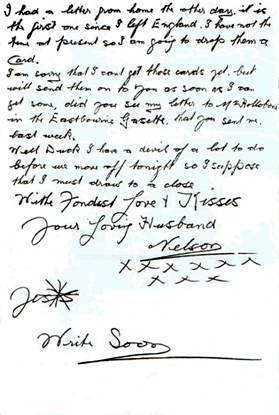 Carter's last letter home
28-6-16

My Darling Little Kitty
It seems a long time I had a letter from you. How are you and young Jessie getting along? I suppose that you are having just as rotten weather at home in England as we are ……. like summer here. One day is pouring with rain and the next it's boiling hot, just the right sort of weather to …. The lads up, but I suppose that we shall get a rest shortly and some of the poor devils need it too.
I had a letter from home the other day. It is the first one since I left England. I have not the time at present so I am going to drop them a card.
I am sorry that I cannot get those cards yet, but will send them on to you as soon as I can get some, did you see my letter to Mr Hollobone in the Eastbourne Gazette that you sent me last week.
Well Duck I have a devil of a lot to do before we move off tonight, so I suppose that I must draw to a close.

With fondest love and kisses.
Your loving husband
Nelson

Write soon.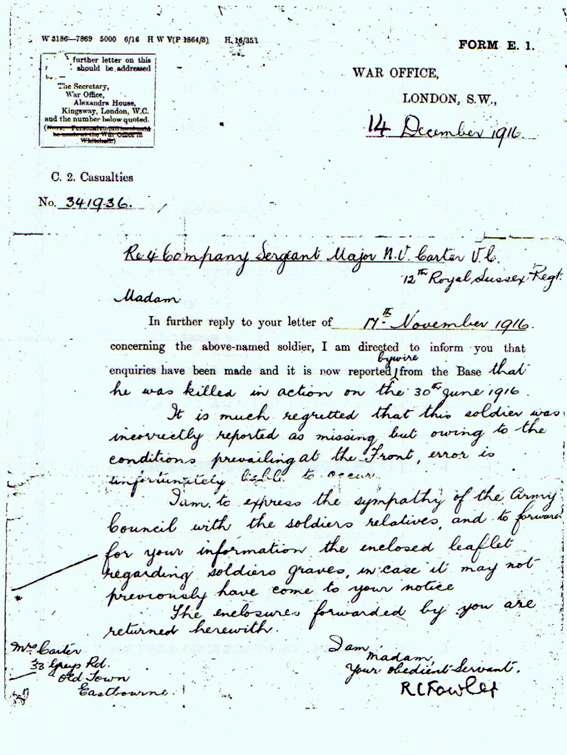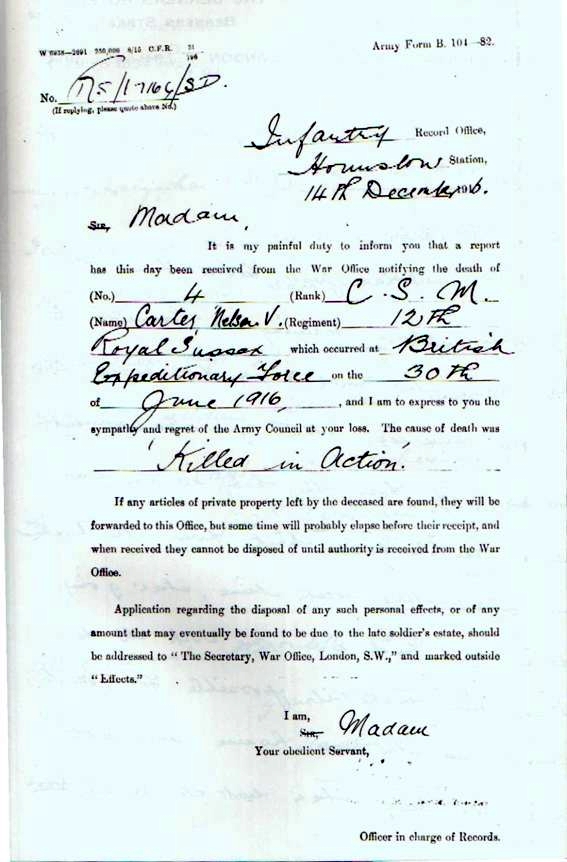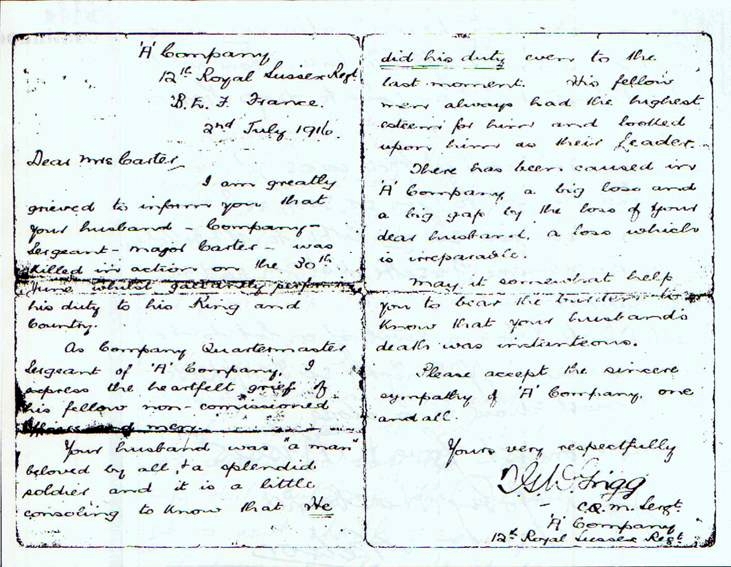 A letter to Carter's Widow from the Company Quartermaster Sergeant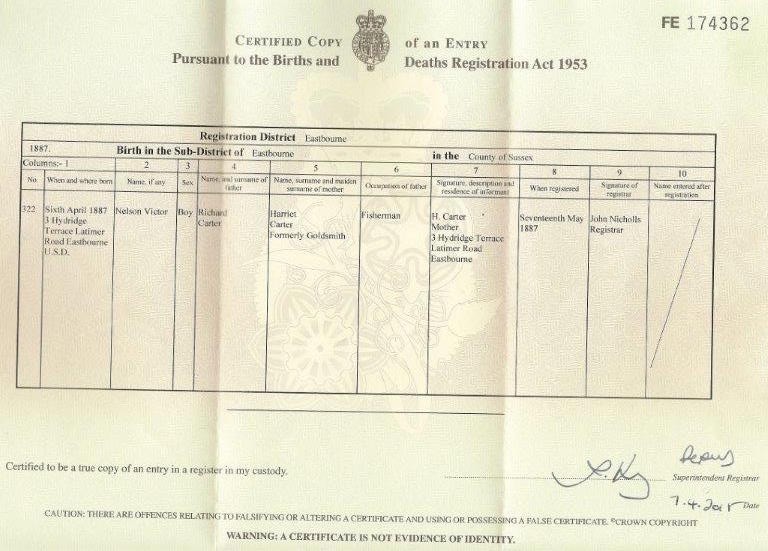 Carter's birth certificate.