At 17:00hrs, local time, the Battle of the Boar's Head centenary commemoration commenced at St Vaast Cemetery, Richebourg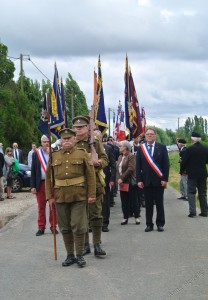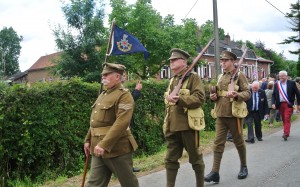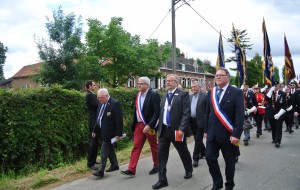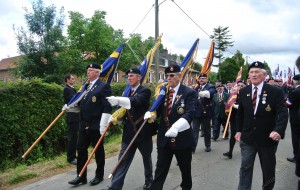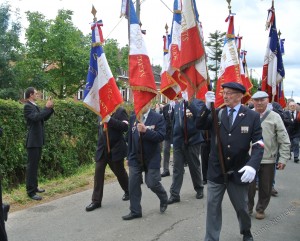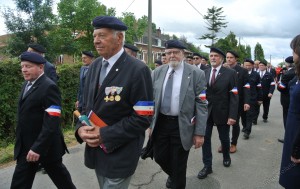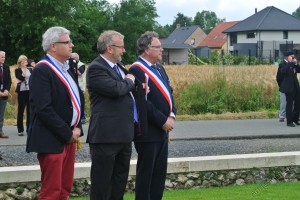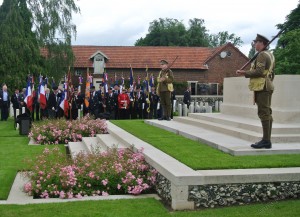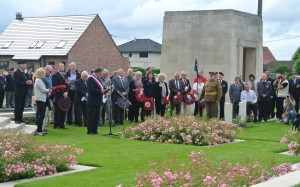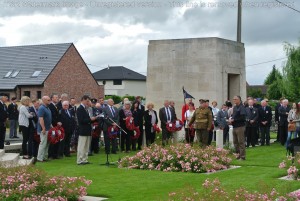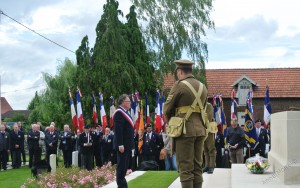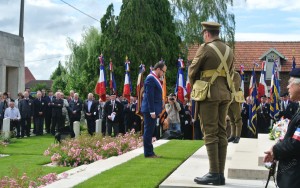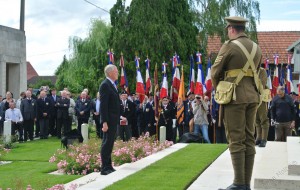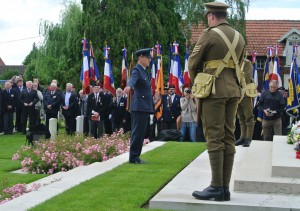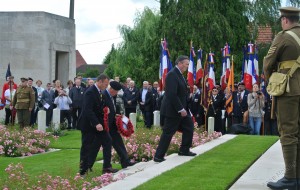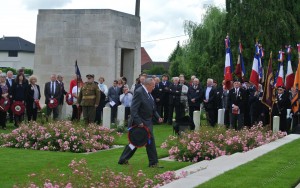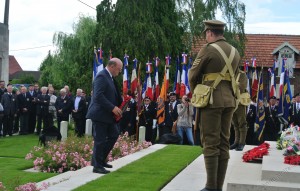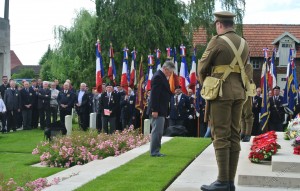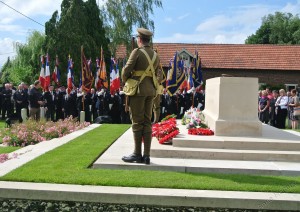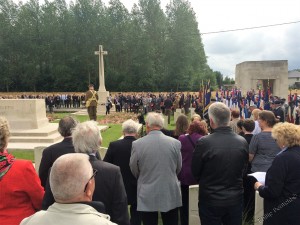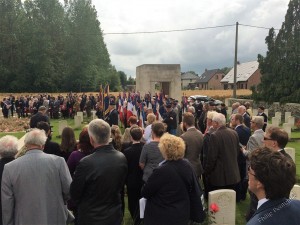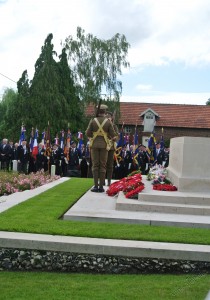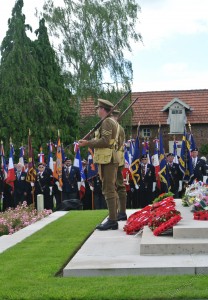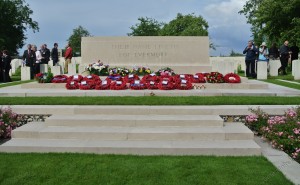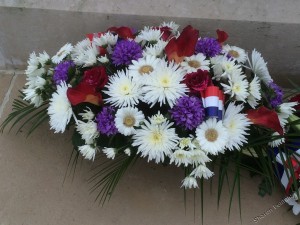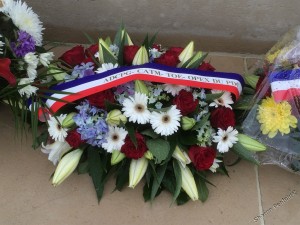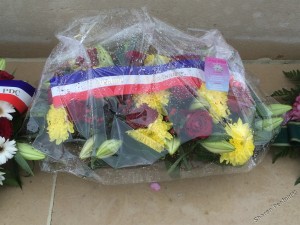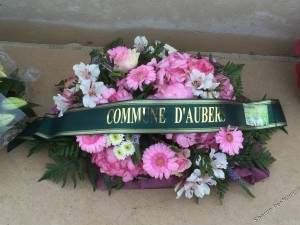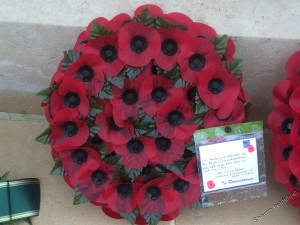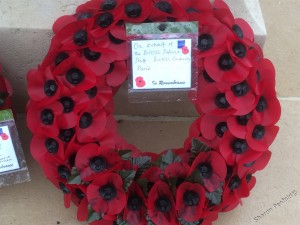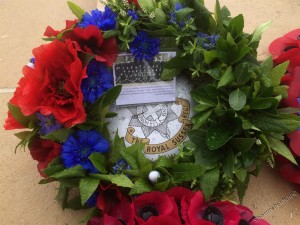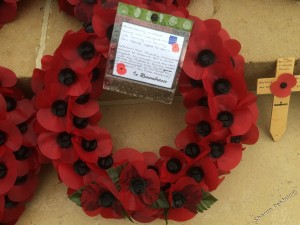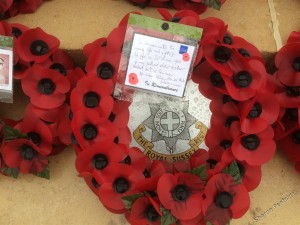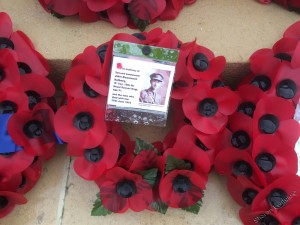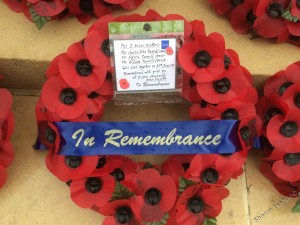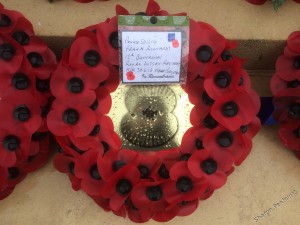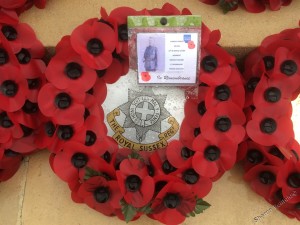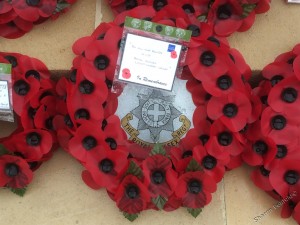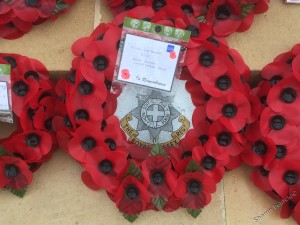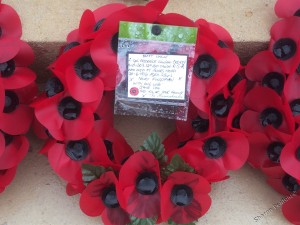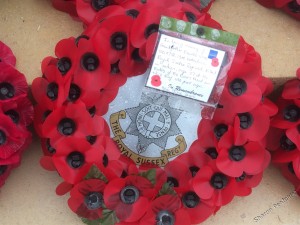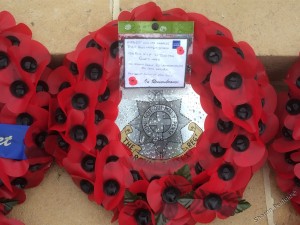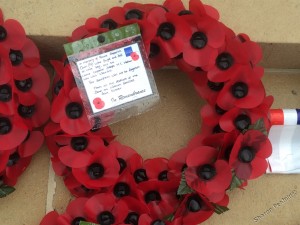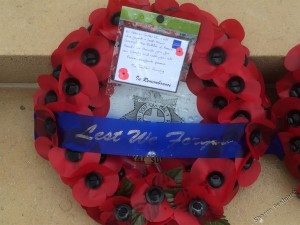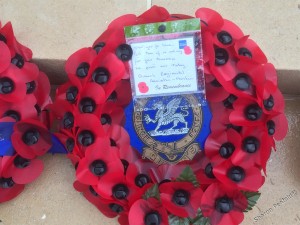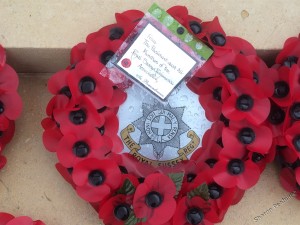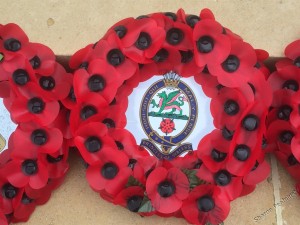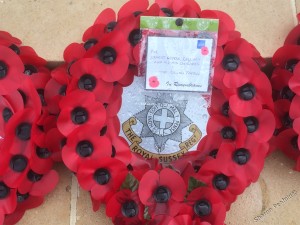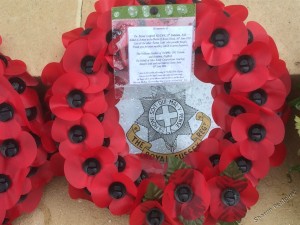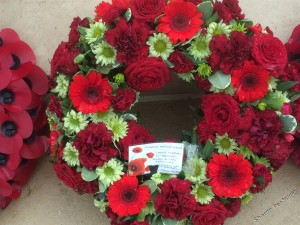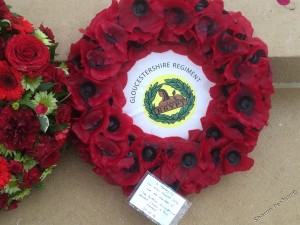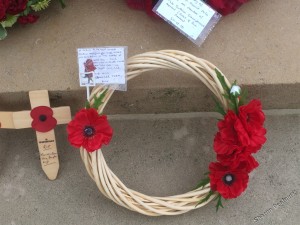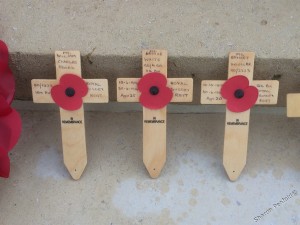 From the cemetery the Royal Sussex Living History Group led the French Standard Bearers, relatives and friends to the Town Memorial.
Here the civic wreaths were laid and the French soldiers, who lost their lives, were honoured too.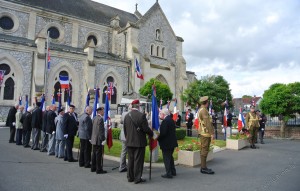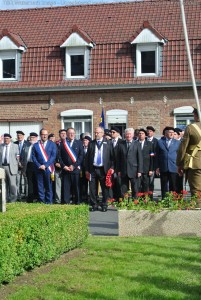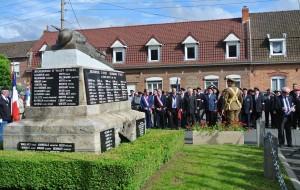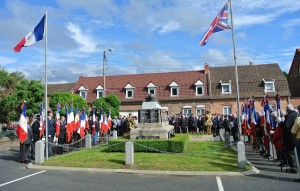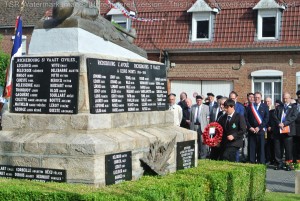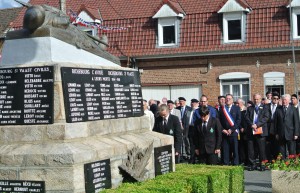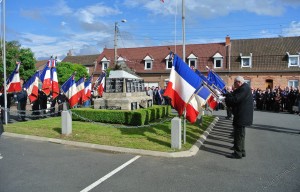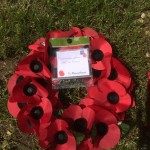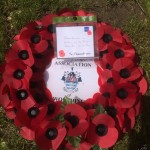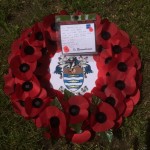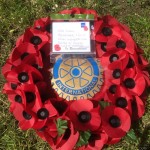 At the Town Memorial the Mayor of Richebourg and the Mayor of Worthing unveiled an information panel for the entrance to the Cinder Path.
The Cinder Path leads to the Boar's Head battlefield.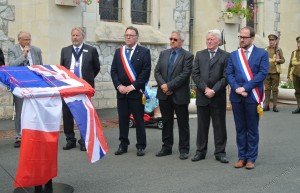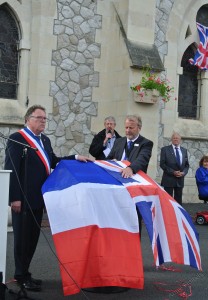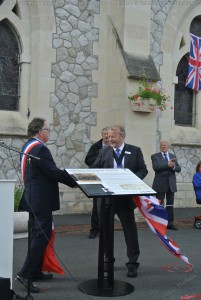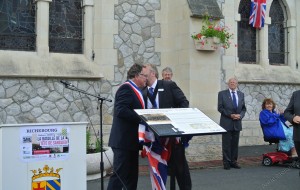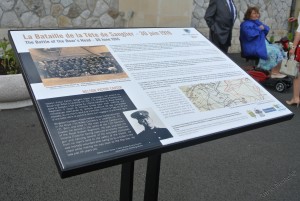 From 25th June to 3rd July there were two exhibitions running.
Confrontations 14-18 and Richebourg-Worthing : 100 years of fraternity.
Both exhibitions were excellent and showed the true dedication of the people of Richebourg, surrounding areas and local Office of Tourism, in ensuring that the Battle of the Boar's Head is not forgotten.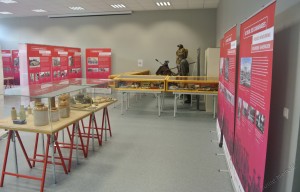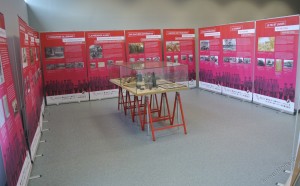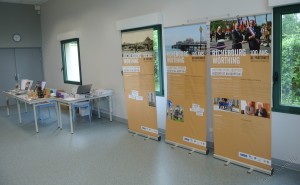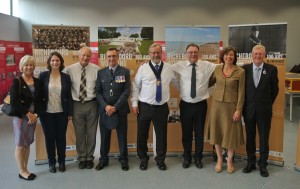 WE WILL REMEMBER THEM